Excelsior Walling
Excelsior Walling
Excelsior is a fashionably modern polished walling, complete with the clean finish and smooth texture required for a truly contemporary look.
The fine blend of stone provides a subtle appearance which caters for every type of project. Choose from Dalmatian, Barley or Ash. A large, single clock size with elegant chamfered face creates contemporary, clean lines.
Coordinate with the popular Excelsior Garden Paving range available in the same three colours.
Purchase through our network of UK stockists, details of which can be found using our online stockist search tool.
Excelsior Walling is one of our reconstituted walling products within our walling range.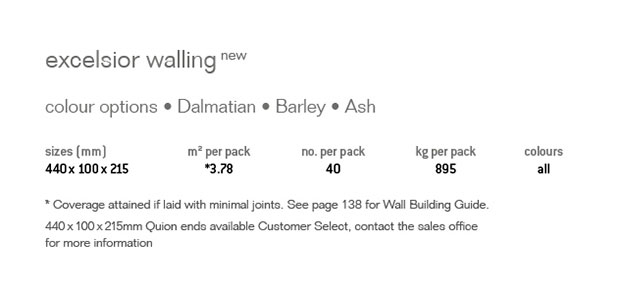 Back to top