Truslate Garden Paving
Truslate Garden Paving
Stonemarket's Truslate is a high-quality, durable, hand-selected, slate garden paving available in two colour options; Blue and Copper and is ethically sourced. The range includes patio paving, circle and star features and walling.
Truslate has sawn edges and a mainly smooth surface with the rustic texture that's typical of natural slate, superbly complementing our range of slate chippings and paddlestones plus our slate walling and rockery stone and suitable for contemporary and traditional garden designs.
Purchase through our network of UK stockists, details of which can be found using our online stockist search tool.
Truslate Garden Paving is one of our slate paving products within our paving and pathways range.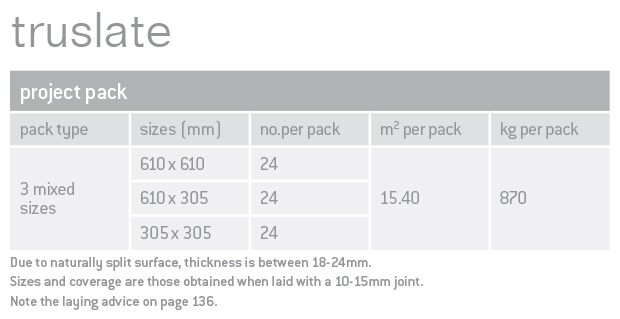 Back to top