Truslate Star Circle and Border Paving Features
Truslate Paving Features
Stonemarket's ethically sourced Truslate carefully crafted star complements the full Stonemarket slate range and ensure a prominent feature to your landscaping design.
Truslate Star perfectly complements Blue Truslate Garden Paving and includes border and corner options.
To create an innovative finishing touch to your Stonemarket garden design, purchase through our network of UK stockists, details of which can be found using our online stockist search tool.
Truslate Paving Features is one of our feature paving products within our feature paving and accessories range.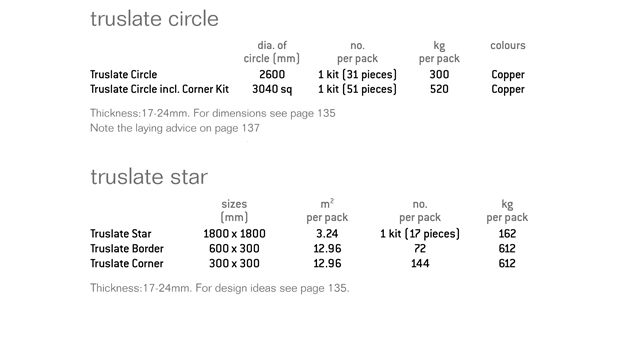 Back to top