Vintage Stone Manor Sandstone Garden Paving
Vintage Stone Manor Paving
Vintage Stone Manor is a fully integrated collection of paving, walling and setts in a durable brown to buff sandstone. A circle is available, as is a unique Corner Infill Set, which can be used to inset either the circle or the magnificent Vintage Stone Compass Points feature, into Manor paving. This feature is meticulously cut from three colours of Vintage Stone and has an intricate brass inlay to mark 'North'.
Available in 5 single sizes and 2 project packs, Vintage Stone Manor Garden paving allows you to create any garden design.
You can buy Vintage Stone Manor Garden Paving through our network of UK stockists, using our online stockist search tool.
See the full Vintage Stone range.
Vintage Stone Manor Paving is one of our sandstone paving products within our paving and pathways range.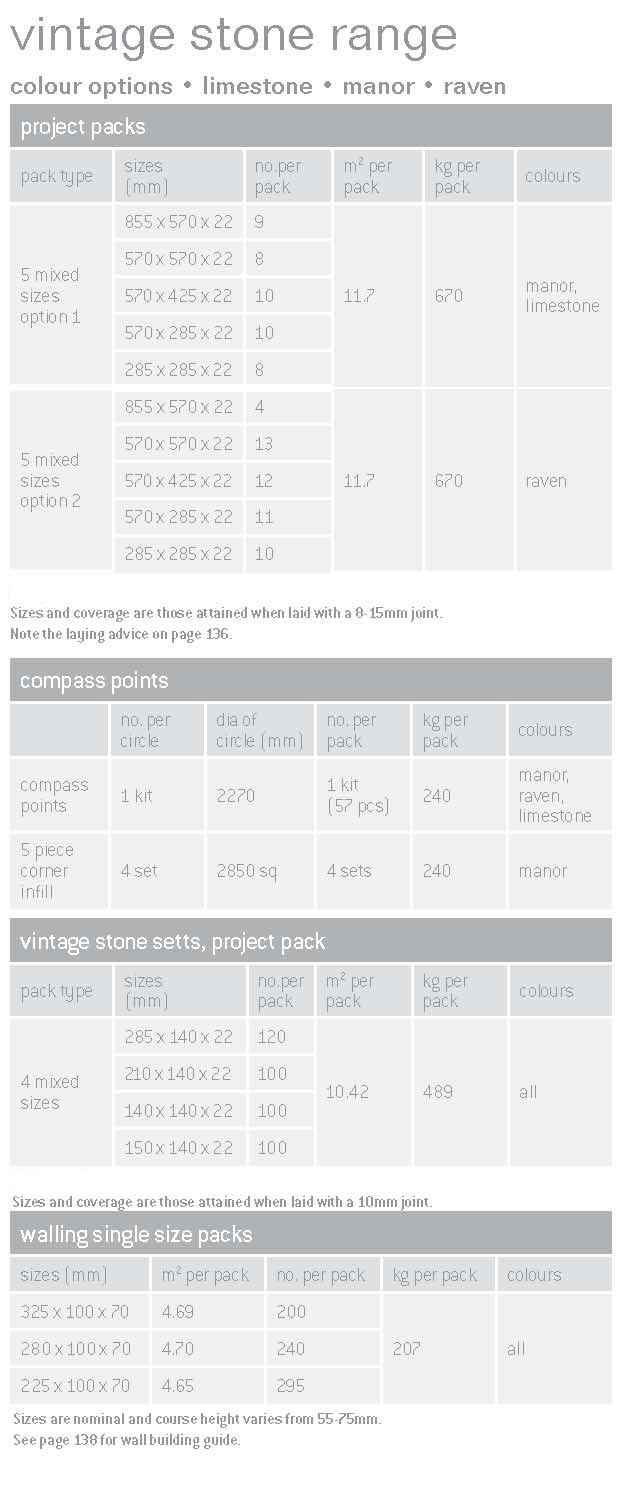 Back to top