Yorkstone NEXTpave Circle
Yorkstone NEXTpave Circle
Quick and easy to install, Yorkstone NEXTpave Circle adds a stunning focal point to Yorkstone NEXTpave.
The paving not only replicates quarried English stone, but has been engineered with a patented base design to reduce installationtime by enabling laying on either a sand screed bed or on a conventional mortar bed; easily achieving perfect uniform joints.
Purchase through our network of UK stockists, details of which can be found using our online stockist search tool.
Yorkstone NEXTpave Circle is one of our circles products within our paving and pathways range.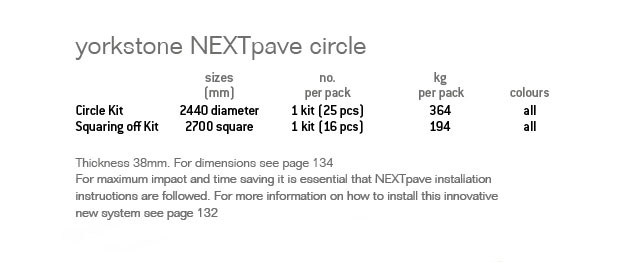 Back to top