5 environmentally friendly options for your front garden design
Our impact on the environment is now more important than ever which is why we are becoming conscientious in making changes for the better. Many people are cutting their meat consumption down, becoming very aware on plastic use and tackling this by using sustainable options or reusing plastics they already own.
By making small changes in our life we are helping to decrease on the impact that we have. Our homes and gardens are also changing to be more sustainable, but how do we do this without your garden looking like an overgrown insect-filled jungle? Below are some key points on how to improve your front garden and make it more environmentally friendly.
Cut down on your water use
Up to
70% of the UK's water supply
can end up being used for garden maintenance at peak demand, so reducing the amount of water your garden needs is an imperative,, simple step. Try low-water planting with species that thrive in a Mediterranean climate, like lavender, rosemary or the orange bugle lily. Alternatively, harvesting water during the wet weather by using rainwater butts, is a fantastic way of becoming more eco-friendly – and don't forget to ask your garden designer about attractive designs to suit your space. It's still important to take fastidious care of your outdoor garden, whilst thinking more about your carbon footprint.
Think bigger than your own front lawn
If you have a driveway or paved area in your front garden, take some time to investigate
environmentally-friendly driveway
options. Certain types of ground cover are impermeable, which means water runs off and overloads public drainage systems, instead of soaking into your soil and keeping plants and surrounding trees hydrated.
Permeable
paviors are a driveway paving product that look just like traditional blocks, yet sits on a sub-base which allows water to drain away naturally. We've introduced the
Trident permeapave
and
Rio permeapave to the market, which comes in various textures and colours, suitable for any property.
Ask an expert
Early 2016 saw some of the worst flooding in the UK in decades. Conversely, even though the area you live in may not be at risk of flooding itself, mismanaging surface water run-off from your property can increase risk for other communities downstream. Sustainable Drainage Systems (SuDS) like Driveline drain and
permeable paving
, can
help reduce flood risk and remove the need for planning permission. This alongside advice from our technical experts, will help you meet the required standard.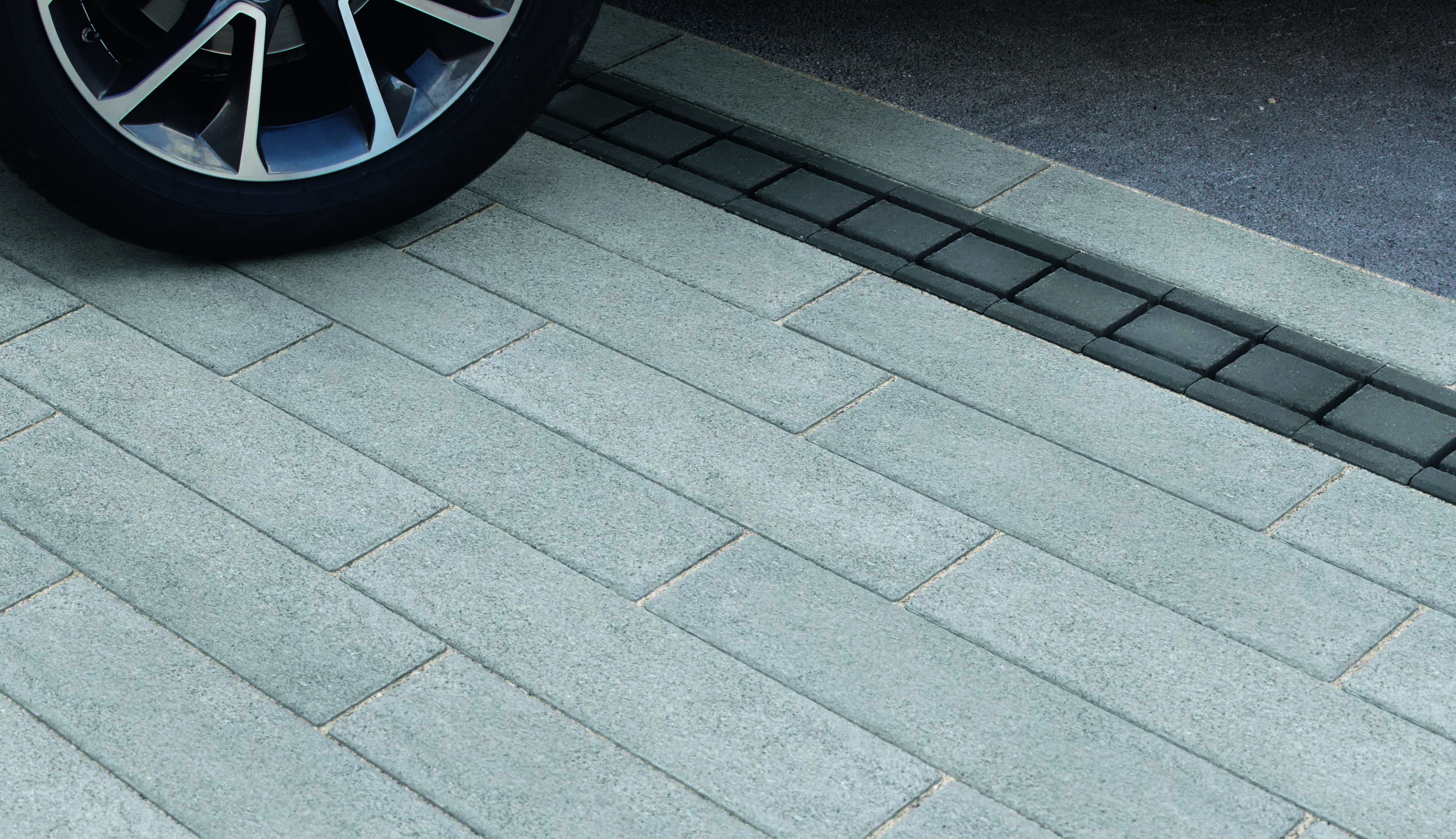 Combat air pollutants
In urban areas, air pollutants are common and, believe it or not, something which you can help combat with your front garden. A garden designer can advise you on which shrubs and trees will be best for your space, helping purify air while offering you a rich, leafy view from your window.
Common ivy
is particularly effective at removing air pollutants through a process called phytoremediation, and
MIT researchers
have found moving water can help clean the air, so a small water feature can also contribute to the health of your neighbourhood.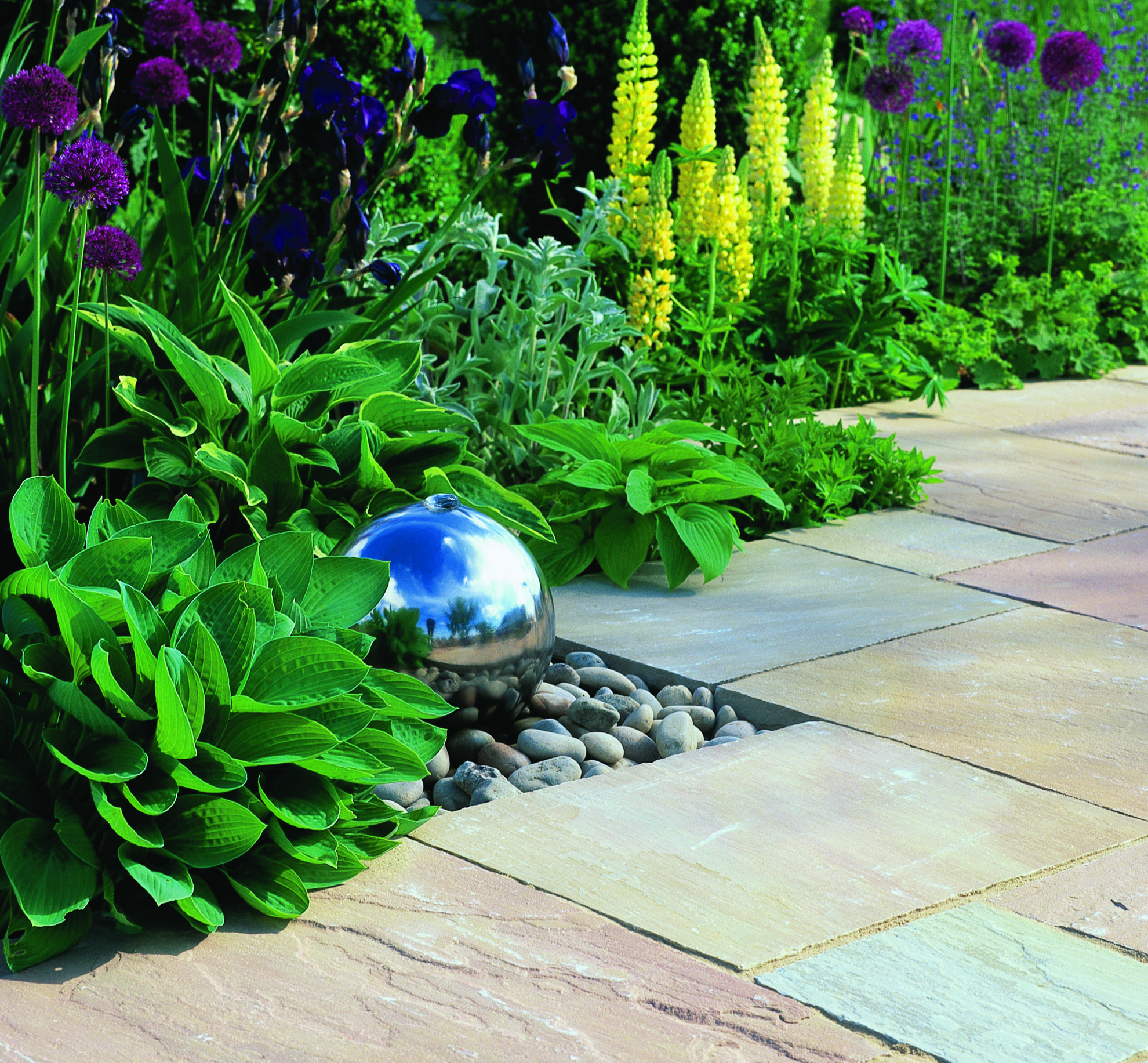 Choosing luxurious native plants and leafy trees will make your front garden a haven for local wildlife. Make it even more appealing with attractive ornaments like a birdbath, which can look visually pleasing when positioned on some
feature paving
. Log piles can create the perfect shelter for hedgehogs in colder months, and a small pond can be a great way to support frogs and toads. Furthermore, this specific type of wildlife is a natural predator of the bugs and slugs that eat our crops. Additionally, this is truly beneficial to everyone and plays a fundamental part of the circle of life.
Undertaking these principles are the fundamental methods and techniques in suitability, which can lead to an eco-friendly garden. It's easy to make minimal changes to your front garden and your gardening behaviour to create a more environmentally-friendly space, which still looks appealing. By tackling these sustainable options, you can have an impact on the environment around you, whilst still creating a relaxing and visually pleasing garden suited for all the family.
Back to top